It's been almost a month since my last post. I've been such a slacker with my blog lately. It's a shame because I really should keep up better with what's going on in our lives and what's going on in my head! :) So here is a Misc. Monday...not sure if I will be able to keep things in order, though!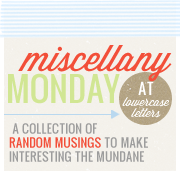 1. My
30 days without McD's
is over, and actually, I did ok. I went 15 days before I broke down and ate there after an awful fight/argument, and I've been quite transparent on my blog about my emotional eating! So I just tried to get back on board and finish out the 30 days...but I think I went again on day 28. Still MUCH better than my norm. And did you hear that
McDonald's sales had fallen
? That report came on day 30. Kassie and I found it to be quite funny.
2. I mentioned our
front yard delimma
previously, so I thought I'd go ahead and follow up by saying we DID cut them down. And I love it.
3. Our kids had fun on Halloween.
Our traditional Halloween picture...no tree in the yard for a backdrop this year...sort of weird!
I'm not sure if it's a boy thing or his age, but Caleb really wanted a "scary" costume this year. Our house rule is nothing scary, so this has been difficult. I keep trying to be creative and give him ideas for alternatives. I don't argue about it, the rule is the rule, but I do try to listen to his ideas. So a skeleton was it this year!
Josh carved 3 pumpkins (one for Caleb, Sarah, and Gabriel because they asked him to). Then I traveled with Sarah to the pumpkin patch with her kindergarten class, and we carved one for Leah when I visited her classroom that day.
Leah, Caleb, Sarah, Gabriel - well, their pumpkins anyway!
4. Other family happenings included a trip to Pete's Pumpkin Patch and a trip to the Zoo this past Saturday.
Pete's Pumpkin Patch hayride!
At the Zoo...love our family picture on the train.
Had to get this picture at the entrance of the Zoo.
First time I've ever taken a picture here...guess I was just waiting for four kids?! :)
5. I traveled to Springfield with one of my besties on the weekend of my birthday. It turned out to be the best part of my birthday weekend! We saw Christian author/speaker
Jennifer Rothschild
and also author/actress
Lisa Whelchel
(formerly on Facts of Life, currently on Survivor). Worship was lead by former lead singer of NewSong,
Michael O'Brien
. We had our picture taken with him, and I was able to actually speak without stumbling over words like the last time I met a "celebrity"...ha! I thanked him for being part of the song that caused me to cry each Christmas
(Christmas Shoes).
He assured me that he was not the lead on that particular song, and I told him he still played a roll in making me cry. :)
Sarah and me...so glad she invited me to go with her!
Us with Michael O'Brien...so fun.
6. Leah is 7 months old today!
I am now thinking about getting her ears pierced. Sarah's was done at 9 months, and she didn't cry at all! Perhaps I'll do it next month when she's 8 months...right before Christmas. I think tiny earrings on babies is really cute.
7. Our family pictures turned out amazing. We had them taken a month ago, and I got the CD from Bonnie about a week or so after that.
I am working on my ideas for a family picture wall. I am working to sell our china hutch to free up the wall next to our dining room table. We don't really have room for it now anyway - when six people try to sit around a table, that china hutch is going to be more of a pain. This will free up an entire wall, so I'll be working to fill up that wall with pictures!
8. I may have forgotten something major that happen during the last month, but these are the things that came to mind while I sat down this morning and took time to blog. Right now I hear Leah babbling in her crib - she just woke up from a nap. I'm finding it more difficutl to find time (or make time?) for my blog these days. When I sit down thinking I'll put a post together, I always seem to have a child who needs me. Or I look over at the kitchen and think I should be doing dishes! I would like to get back to blogging more often, but I'lll have to find a way that seems to fit.